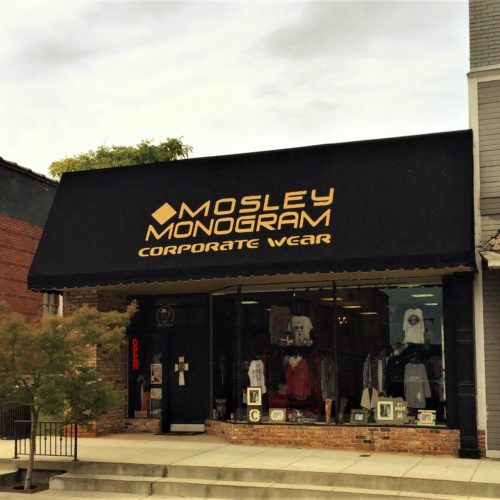 From apparel, candles, to home decor… Our Gift Shop is the place for last minute gift ideas! We're located in the heart of Downtown Guntersville, across the street from the court house. We welcome you to bring items in to be monogrammed, as well as check out our available items ready for your customization! Like us on Facebook for the latest trends and gift ideas!
Tailored to our corporate clients, Corporate Wear is devoted to finding customizable apparel to fit the need of your business or organization! Our commercial embroidery machines are manufactured by Tajima, the best in the industry. We also have a silkscreen operation to suit the casual occasion. Check out our catalog!
Are you in the need for promotional products? Pens, Koozies, Drinkware, and Banners… We can help! We have a wide array of products to suite your needs. Cocktail napkins, tote bags, political signs, and magnets…. the list goes ON and ON. We can make your message stand out with high-quality customizable products!